What to Look for in a Heating Installation Service in Portland
With winter fully upon us, you have likely been using your heating system daily — especially with how cold 2020 has been! By now, you know whether or not your current heating installation will last the rest of the winter or is nearing the end of its days. Right around December is when most homeowners will start to consider a new heating installation and upgrade to a more reliable system.
If you know you are due for heating installation services soon, you need to ensure you work with the right service. With a plethora of heating installation services in Portland to choose from, picking a service you can trust requires a little bit of research. In this article, we're detailing the top traits you need to look for in your heating installation service in Portland, as well as how Integrity Air measures up.
Integrity Air is committed to superior installations for every customer, as well as services you can trust and rely on through every season. We know what traits customers need to look for in a heating installation service in Portland because we possess these qualities ourselves. Not every HVAC company is created equal, and it is important to do your research and ensure you work with the right service.
This article will help you:
Identify 5 traits that every professional heating installation service in Portland should have
Find the right HVAC company for your needs
Feel confident working with a particular heating installation service
Learn how Integrity Air measures up to industry standards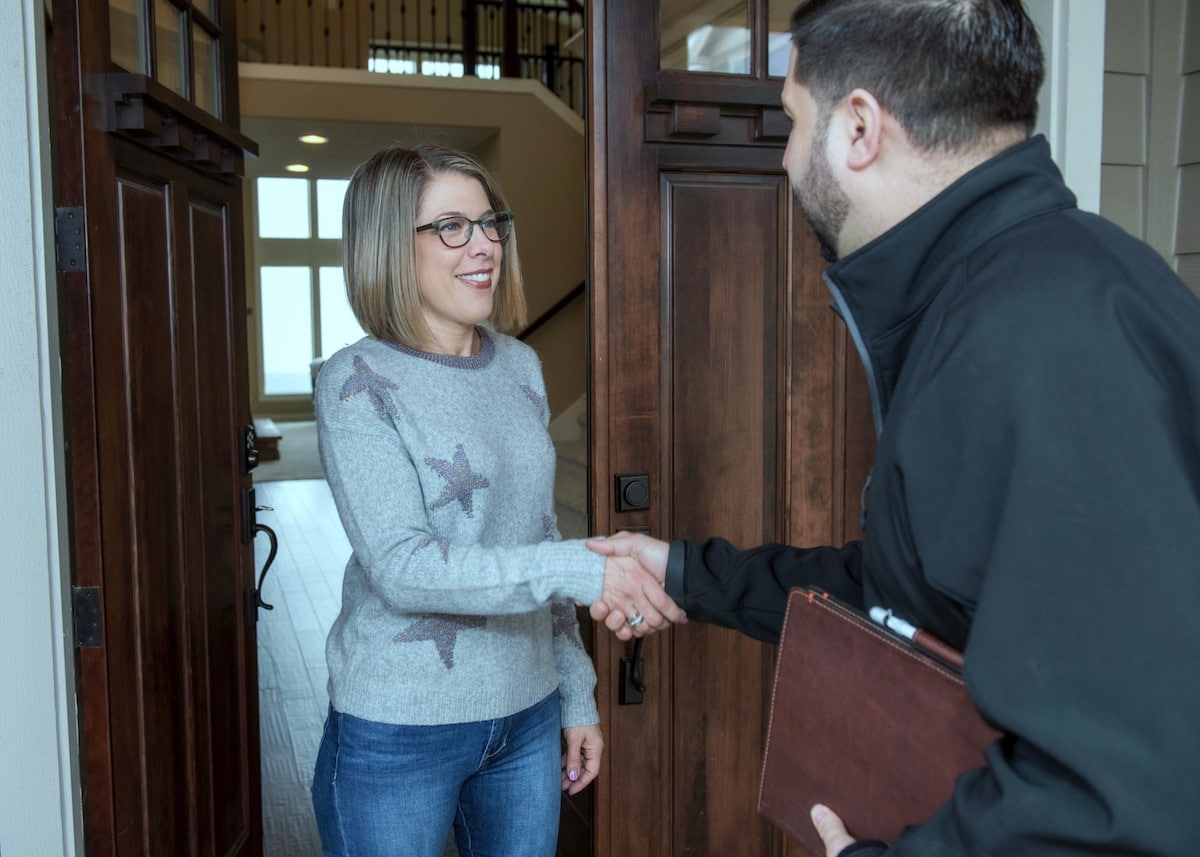 5 Traits of Top Heating Installation Services
If you aren't already an Integrity Air customer, you will be after reading this article! We'll detail the top qualities essential for any professional heating installation service in Portland and how we compare. If you live outside of the Portland metropolitan area, this article will help you choose the right company in your neighborhood.
1 – Reputation
Reputation and good standing in the community is so important when it comes to selecting a heating installation service. To determine whether or not a given HVAC company has a good reputation, here are some helpful tips you can use:
The company has multiple 5-Star Google Reviews
You find positive customer reviews on Homeadvisor and other websites
Friends or family recommend a particular company
Your realtor or contractor recommends a particular technician or company
How Integrity Measures Up
At Integrity Air, our customers are our top priority. Thanks to our commitment to superior heating installation services, repairs, and maintenance, we have established an excellent reputation among businesses, realtors, homeowners, and clients all across the Portland metro area. Check out our Google Reviews for testimonials directly from our customers. We have nearly 200 5-star reviews from satisfied and loyal customers!
2 – Factory Authorized Dealer
A factory authorized dealer is an HVAC contractor or heating installation service certified to install and maintain specific brands. HVAC brands, such as Carrier, American Standard, and others, will partner with qualifying companies to authorize them as factory authorized dealers. This authorization is not only prestigious, but it is also quite challenging to receive and maintain. If you find a heating installation service in Portland that is a factory authorized dealer, this is a good sign that they are a great company to work with.
How Integrity Measures Up
Integrity Air is an authorized dealer for American Standard HVAC products. Our technicians undergo special training to ensure they are experts at maintenance, repairs, and installation of American Standard products. While we install all major HVAC brands, American Standard has chosen us as an authorized dealer thanks to our dedicated technicians, expertise in the HVAC industry, and commitment to high-quality heating installation services in Portland.
3 – Safety Protocols
When dealing with heavy equipment and HVAC parts, safety should be the number one priority. Heating installation services in Portland must keep their clients safe, especially during the current pandemic.
Any professional HVAC company should communicate safety precautions before installation so your family can know what to expect. Additionally, COVID-19 safety guidelines must be followed during any home heating installation or other services. If you notice that a company does not particularly care about following CDC recommendations or does not take the health and safety of your family seriously, you may want to find another company to work with.
How Integrity Measures Up

Our heating installation services in Portland always follow industry safety standards and current codes. We utilize prompt and consistent communication with all clients to ensure a smooth installation process and safety for everyone involved.
Additionally, our team follows CDC guidelines and recommendations during the COVID-19 pandemic. As 2020 wraps up, we will continue to wear masks, follow social distancing rules, and do everything in our power to keep employees and customers safe.
4 – Experienced Technicians
Experience is key! If you want to ensure you find the right heating installation service in Portland, be sure to ask your prospective HVAC company about their hiring process and technician requirements. You don't want just anyone in your home installing your new system, especially when it comes to something so crucial to your family's comfort. Make sure you work with a company that values training, experience, and education. It is best to invest in a professional company rather than cut corners by hiring a less experienced technician.
How Integrity Measures Up

Integrity Air only hires the most qualified and experienced technicians to join our team. All of our team members are highly skilled when it comes to heating installation services in Portland. Homeowners and businesses love working with us because we always guarantee a finished product that serves our clients well. In addition to experience, our technicians are always friendly, on-time, and professional.
5 – Professionalism
Last but not least, professionalism is one of the most important qualities you should look for in a heating installation service in Portland. Professionalism means a company is willing to communicate clearly and often, respect its clients, and go the extra mile to solve problems related to your HVAC concerns. Especially in an industry that deals with the comfort of homeowners and their households, professionalism is an absolute must.
How Integrity Measures Up

Integrity Air operates on the principles of exceptional customer service and professionalism. The satisfaction of our clientele is more important to us than anything else. With every client interaction, we display a level of professionalism and care that is unmatched. Compared to any other heating installation service in Portland, Integrity Air is willing to go above and beyond standard service to ensure every customer feels taken care of and respected.