Air Conditioning Installation | Portland, OR
Get The Best Cooling For Your Home
18 months no interest
SPECIAL FINANCING NOW AVAILABLE
Free In-Home Estimates
FAST SAME DAY SERVICE
CALL NOW
1. Please fill out the form to arrange a suitable time for your service appointment.
2. You can expect to receive an email verifying the specifics of your appointment.
3. We'll send you a notification before the technician arrives.
"You Guys are the greatest! we really like your style, workmanship, and professionalism. I would recommend Integrity Air to anybody who wants excellent service. Thanks! We would not hesitate to have any future work done by you guys."
~M.C.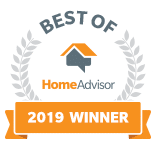 Complete System
(*Minimun purchase required, some exclusions may apply)
AC units
(*Minimun purchase required, some exclusions may apply)
Furnaces
(*Minimun purchase required, some exclusions may apply)
Mini Split SYstem
(*Minimun purchase required, some exclusions may apply)
Providing air conditioning installation and central air services to the Portland Metro and Vancouver Metro areas
NEED A NEW AIR CONDITIONER?
WE'RE AMONG THE BEST HVAC COMPANIES IN PORTLAND, OREGON

With a new air conditioning installation in Portland, keeping your home at the right temperature has never been easier. Integrity Air is proud to provide you with new, high-quality AC units that are designed to use less energy, keeping your utility costs down while keeping your comfort level up.
We offer service in multiple counties throughout the Portland Metro area, including Clackamas, Multnomah, and Washington. Are you ready to replace an old AC system, update your HVAC unit, or install a new air conditioner? Contact Integrity Air today to discover your best option.
SIGNS THAT YOU NEED AN AC REPLACEMENT
Here's when to get a new AC system
Call Integrity Air to talk about an AC replacement if you notice any of the following at your home in Rose City:
Your AC is 10-15 years old
If your air conditioner is hitting its lifespan, an AC replacement is in order. This can help promote a better indoor air quality and keep your home at the right temperature as spring and summer roll around. 
Your AC has constant repair issues
ACs have repair issues from time to time. (It's normal to schedule HVAC services if your AC is showing signs of leaking or is emitting loud sounds.) However, if these repair issues are happening more often, it might be time for an AC replacement. 
Your electric bills are higher than ever
Older HVAC systems can use a lot of energy, increasing your electrical bills over the summer and still failing to efficiently cool your home. Replacing old AC units can improve your bottom line and help you manage the temperature economically. Additionally, new systems utilizing smart thermostats and following rigid ENERGY STAR performance standards can keep your home consistently cooler and more comfortable.
AIR CONDITIONING INSTALLATION SERVICES IN PORTLAND
We install multiple types of AC systems
Here are a few of your options:
Central air conditioning installations
Central air conditioning is an excellent option for anyone hoping to cool their entire home. If you already have ductwork installed, are involved in a new construction project, or would like ducts installed retroactively as a part of a remodel, building in a central air conditioning system is a great option.
There are two standard types of central air conditioning units. These are a split-system or a packaged unit. Both types of modern AC systems come as energy-efficient units, which can lower your overall cooling costs while keeping your home more comfortable than ever. Additionally, central AC can be combined with central heating to keep your home feeling great all year.
Ductless mini-split installations
Do you have an older home without ducts? Are you planning on adding to your home? A ductless mini-split AC may be the right solution to fit your cooling needs.
The mini-split AC has the advantage of avoiding energy loss from the air passing through the ducts. Additionally, it does not require ducts for the system to work. This makes the ductless mini-split air conditioner a fantastic option here in the Pacific Northwest, where many homes were not built for air conditioning and therefore don't have a central heating and air system built into the house.
WHAT TO KEEP IN MIND WHEN BUYING A NEW AC
A few things you should know
First, it's important to get the right size of AC so that you know it'll fit in your home. This can help you to get the best cooling and ensure your air conditioner covers all of your rooms.
In addition, you'll want to look at the efficiency. (ENERGY STAR is a great brand for this.) That will help keep your utility bills under control and ensure that your system will work for years to come. (Knowing that Portland temperatures can hike up to 80-100 degrees during the summer, a cool indoor temperature is key to your comfort!)
Another factor to consider is the air conditioning installation company. You need someone with great customer service and experience in installing your preferred type of AC unit. You need a company that offers maintenance services for air conditioners so that you can get year-round service and keep your home feeling comfortable. That's where we come in.
REASONS TO REPLACE YOUR AC
Benefits of getting a new air conditioning unit | Portland, OR
Tired of constant AC issues? Want an air conditioner that works? The time to replace your AC is now. A replacement AC promotes higher energy efficiency (keeping your utility costs as low as possible).
It also ensures even cooling so that you don't have cold spots in random places throughout your home. Not to mention, it can ensure a better indoor air quality, keeping you and your family safe from pollutants and debris lingering in the air.
GET YOUR NEW PORTLAND AIR CONDITIONER INSTALLED TODAY
Integrity Air's Oregon HVAC specialists are here to help
If you need the best air conditioning installation in Portland, look no further than Integrity Air. Your comfort is our #1 priority. Whether your current AC unit isn't working to your standards, or you need a new installation upon moving into a new home, we are here for you. We offer multiple years of experience, fair prices, and financing options. Our mission is to help you get the cooling you deserve.
We can take care of all of your cooling needs (including AC repairs) and help you avoid the common pitfalls caused by poor installations. That means better, more comfortable, consistent, and energy-efficient cooling for everyone in your home. Contact us today to get your new air conditioner.