Vancouver HVAC Services
WE'RE YOUR HEATING AND AC SERVICE PROFESSIONALS IN VANCOUVER, WA
Integrity Air LLC proudly provides local HVAC services, heating and cooling Portland and Vancouver homes and companies all year long.

Why choose integrity
Air Conditioning Repair, Furnace Repair, Ductless Heating and Cooling, Heating and Cooling Services, AC and Furnace Installation, HVAC Installation and Repair in Vancouver, WA
Integrity Air serves the Vancouver Metro Area, providing furnace and AC services to homeowners throughout Vancouver, WA. Our team of HVAC professionals are experts in replacing, repairing, maintaining, and installing heating and air systems in Vancouver homes.
Contact us if your home heating or cooling system is experiencing one of the following problems:
AC not turning on
Air conditioner not cooling
An alert light has gone off for heating or air
AC blowing hot air
Air conditioning system is leaking
Heating or AC system is making a grinding sound
Furnace or air is giving off an unpleasant odor
Air conditioning seems to be blowing a fuse constantly
Furnace is blowing cold air
Heating system isn't turning on
Rooms in your home aren't heating or cooling
The thermostat gives an inaccurate reading
Your home heating and cooling bills have increased dramatically since the last time the system was turned on
The systems smells like it needs to be cleaned (usually giving off a burning smell)
While the above isn't a complete list of every problem you can encounter with your heating and air system, it covers the most common issues we see on a day-to-day basis.
Whether you have heating and air issues or you want to upgrade your system, contact Integrity Air today. We will give you a free, in-home estimate.
Vancouver HVAC Repair
Usually, when a homeowner encounters a furnace or AC issue, it's right in the middle of a heatwave or cold snap. At Integrity Air, we know that a heating or cooling repair needs to be done rapidly.
Our team keeps the Integrity Air trucks stocked with common repair parts and tools so that we can get your AC or furnace back in service, fast. We try to complete repairs in one trip, working to ensure your home is comfortable and cozy all year round.
If you are searching for HVAC, furnace, heat pump, or air conditioning repair near you, you have found us! Give us a call at (503) 598-0966 today to get your free, in-home estimate.
Air conditioning repair
We service and repair air conditioners of all brands, makes, and models. If your central air, AC unit, or ductless AC needs repair, contact Integrity Air today.
Furnace repair
From furnaces to forced air to heat pumps, our team of skilled furnace repair professionals has you covered. Get in touch for all of your home heating needs.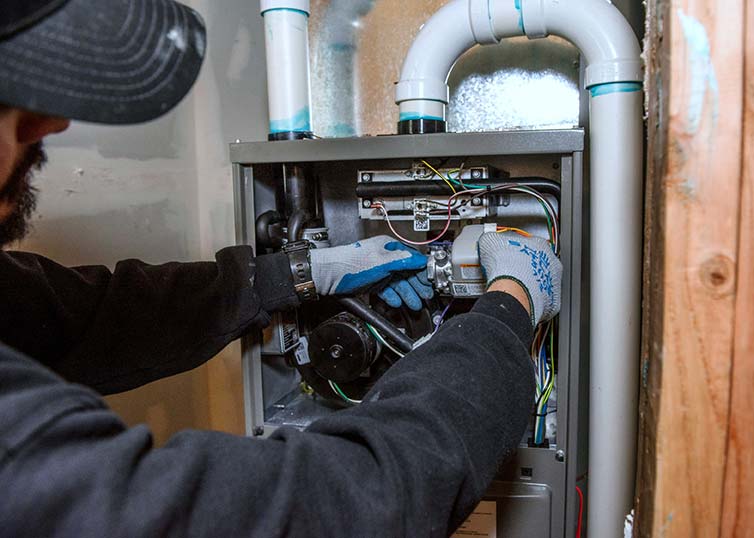 Ductless heating and cooling
Is your home lacking the appropriate ductwork for central air? We offer professional installation and maintenance on ductless systems to keep your home comfortable.
Air conditioning service
Here in the Pacific Northwest, regular AC maintenance is vital as our units are usually only turned on for a couple of months out of the year, leaving them to sit and get rained on through fall, winter, and spring. Contact Integrity Air for a thorough air conditioning service that will keep your system running when you need it.
Family heating and cooling
Keeping your family home comfortable is vital for many reasons. A comfortable indoor temperature can improve sleep for you and your children, while also boosting energy levels when awake. At Integrity Air, your comfort is our priority.
Do You Need AC Services in Vancouver, WA?
Vancouver is a sprawling city with the southern border defined by the Columbia River. This city is just North of Portland, Oregon and is often considered a suburb of that Oregon metropolis, but we think that Vancouver has a lot to offer in its own right.
The city is not only a major crossroads for several highways – I-5N and I-205N as well as Hwys 14 and 500 – it is home to a renowned Farmer's Market, Fort Vancouver, The Brautigan Library, and more. The number of people moving to Vancouver has changed its face over the years, turning it from a rural commuter community into a bustling city.
These changes have not only affected the community as a whole, but have changed the types of housing now available in Vancouver and the homeowners that live in them. The new housing market has been expanding, and with these expansions come the need for new HVAC installation and upgraded heating and air units in older homes.
Many older Vancouver homes – and even some newer builds – do not have central air built in. There are many reasons for this: the main one being that Vancouver traditionally has cooler summers, with the average highs of 79° F.
While we often have cooler summers, weather in Vancouver can get unexpectedly hot. We have experienced temperatures of 106° F in some summers, which is pretty unbearable without air conditioning.
Our HVAC technicians are expert in:
-Air conditioner installation
-Ductless, mini-split AC
-Air conditioner maintenance
-AC repair
-Smart thermostat installs
-AC upgrades
-Recharging your AC unit
If you are looking for local air conditioner repair or installation, contact us here at Integrity Air. We will provide free, in-home estimates for any of your air conditioning needs.
CONTACT INTEGRITY AIR FOR ALL OF YOUR HEATING AND COOLING NEEDS
Your Local Furnace Installation, Maintenance, and Repair Professionals
Your Heating and AC Service Professionals in Vancouver, WA
While summers in Vancouver are often pretty mild, winters can get downright cold. Average lows in the coldest winter months are 32° F, with extreme lows getting all the way down to -33° F. A functioning furnace is a requirement when living in Vancouver, WA. One simply cannot be comfortable without some kind of whole-house heating.
Here at Integrity Air, we understand how important reliable heating is to any Vancouver homeowner. Our team has in-depth knowledge of just about every make and model of furnace, heat pump, or forced air system found in Vancouver homes.
Contact us for:
New furnace installation
Replacing an old furnace or heating system
Ductless heating installation
Furnace or heat pump repair
Forced air system repair
Heating system maintenance
Green heating updates
HVAC for new construction or remodels
Begin the estimate process by giving us a call at (503) 598-0966 or by contacting us online.
Our Specialty is Your Comfort
The professional team of installers and HVAC experts here at Integrity Air Heating and Cooling Systems always has one thing in mind: your comfort. That's why we are proud to offer exceptional service during every aspect of your experience with us. Here's what you can expect when you work with Integrity Air:
Providing free, in-home estimates.
During a repair, our goal is to diagnose the problem within the first hour. We then try to have every tool and part to-hand to get your heating and air system back up and running, rapidly.
We set everything up to work with your schedule.
Our office staff and repair/installation crew are very easy to work with.
The Integrity Air team is extremely knowledgeable and can repair pretty much any AC, heat pump, or furnace system out there.
When installing a heating or air system, we work with brands that we know and trust.
Integrity Air provides customized & affordable maintenance plans.
Our in-depth, full-service air conditioning and furnace cleaning is specifically designed to extend the life of your unit and system.
We are happy to work with you or with your contractor during a remodel or new home build.
We have teamed up with Wells Fargo to provide financing options with approved credit.
Our friendly staff is proud to provide timely responses and to answer any questions you may have.
All of our work is fully OSHA compliant and done to the highest standards.
Every one of our customers is our neighbor. We are genuinely happy to work with you.
Life is full of compromises; your comfort shouldn't be one of them.