How Does a Ductless AC System Work?
So, you're considering a ductless ac system? That's great! You probably have a lot of questions about installation, costs, and other factors. Ductless AC systems are fairly new compared to traditional ac systems, so there is a lot to learn.
Before installing a ductless AC system in your home, we recommend reviewing this helpful guide to better understand the ins and outs of your future unit.
In this article, you will learn the basics about ductless ac systems, how to install one of your own, the approximate costs you can anticipate, and why this particular unit will benefit both your home and your wallet.
If you are sold on a ductless AC system install for your home — let us know! Our team at Integrity Air in Portland, OR has decades of combined experience with these units. We can get your system up and running on the same day.
Give us a call now to schedule an appointment. If you are still unsure if a ductless ac system is right for you, keep reading!
What is a Ductless AC System?
Before we get into how ductless AC systems work, their cost, and how to install one of your own, let's go over what a ductless system is.
Basic Info
A ductless ac system is a type of HVAC system that lives up to its name. It operates without a traditional duct system. Ducts that run through your ceiling and throughout your home transport cool air or heat to various rooms throughout your home through vents. While these systems have been the standard in home heating and cooling for a while, they are no longer the only option.
A ductless AC system delivers cool air in individual rooms, rather than using a duct system to reach various parts of your home. Each ductless unit, also known as a mini-split, is adhered to the wall. One central unit outside operates each individual mini-split, and then homeowners have control over the temperature of each mini-split.
Ductless AC systems are highly efficient AND save you money in the long run. Instead of pumping a central air unit to rooms you may not even use that often, mini-splits give you full control over each room's temperature.
Advanced Info
Ductless AC systems have three components:
1 – A Blower/Evaporator Unit
The blower/evaporator unit is the indoor part of the system that sits on your wall. These units are usually thin and about 3 feet long, on average. They suck warm air out of each room, absorb excess heat and moisture, and then blow cold air back into the room. The gathered heat is transferred outside.
2 – A Conduit
The conduit connects your indoor units to the outdoor unit. It is a thin, long cable made up of a power cable, refrigerant tubing, and a condensation drain.
3 – A Condenser
The condenser is the outside unit. It receives all the heat from the inside of your home through the conduit and disperses it outside.
How to Install a Ductless AC System
Ductless AC systems are installed by professional HVAC contractors. You could attempt an installation on your own, but this will prove tricky and overwhelming. This is one of those home additions you need to leave to the pros. While these systems are relatively straightforward and easy to maintain once installed, an expert will need to oversee the initial setup and installation process.
How Much Does a Ductless AC System Cost?
The biggest question on your mind is, "how much does a ductless AC system cost?" You may be particularly concerned about pricing, especially if you are working with a limited budget.
One important thing to keep in mind is that ductless AC systems save you money in the long run. Because they are so efficient and give you greater control over your home heating and cooling, you can expect to start saving on your home energy costs almost immediately after installation.
A ductless AC system, or any ductless HVAC system for that matter, is an investment worth considering. The average cost of most systems (including installation) runs at about $4,000. Higher-end models can cost as much as $13,000 or more.
Are New Ductless AC Systems Better for Homes?
While every household will differ when it comes to their heating and cooling needs, you may find that a ductless AC system is best for your family. Here are the top reasons why you may want to consider a ductless system for your home:
4 Undeniable Reasons Why You Need a Ductless AC System
1 – Built-in Zoning
Each room that is outfitted with a mini-split unit is controlled by a remote. This allows you to heat or cool rooms at different temperatures, especially if certain rooms are draftier or less insulated than others.

2 – Less Energy is Wasted
With a ductless AC system, you don't have to worry about duct leaks or other problems in the ductwork. Duct malfunctions or wear and tear over time inevitably leads to higher monthly energy costs.

3 – Multiple Evaporators, One Condenser
One outdoor condenser can operate four or more evaporators, depending on the model. This means that you don't have to match condensers with the number of evaporators one to one. One condenser does a great job all on its own powering multiple condensers.

4 – Great for Older Homes
Older homes, especially in Portland and elsewhere in the PNW may not have duct systems at all. That means you are looking at a costly renovation to install ductwork if you want central heating and air conditioning. However, with a ductless system, you can avoid expensive ductwork and deliver cold air or heat to each room individually.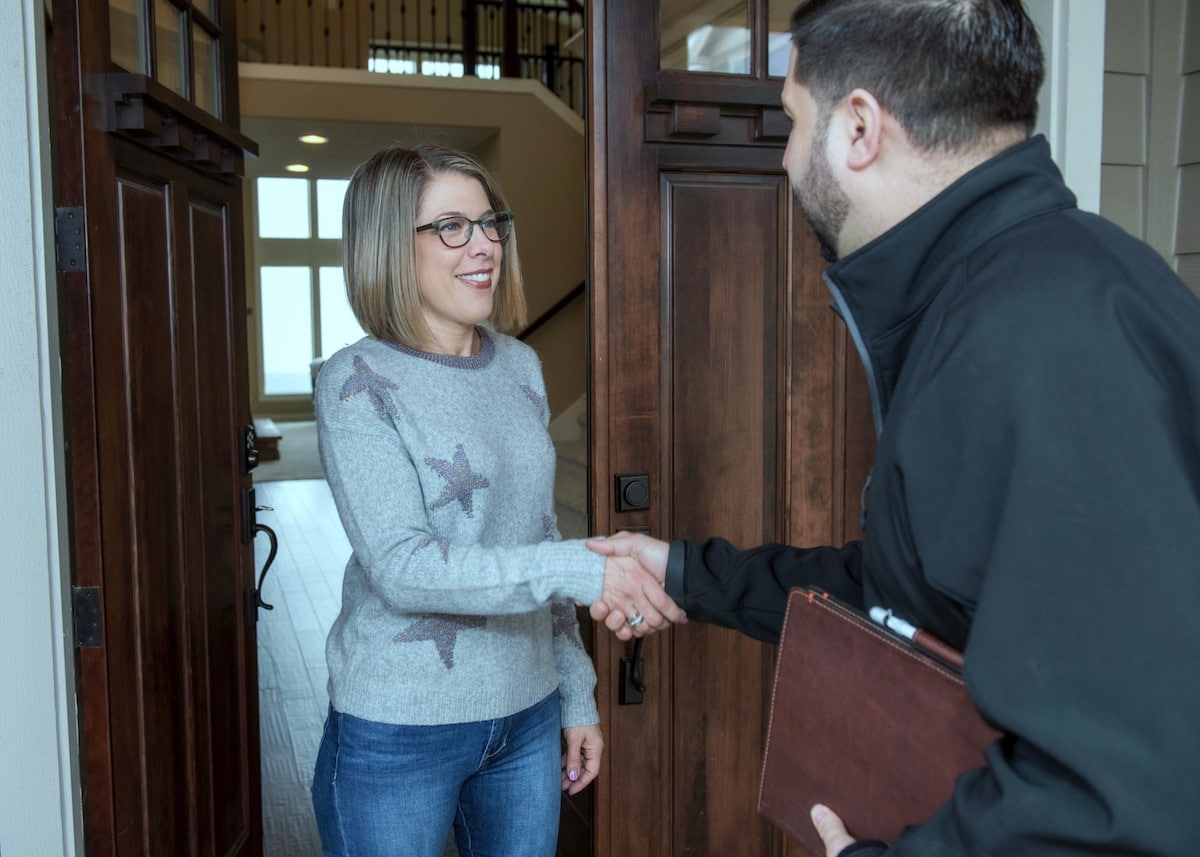 Install a Ductless AC System Today!
Integrity Air in Portland is ready to install your new system! We know you will love the control, convenience, and cost-savings that come with owning a ductless AC system.Get in touch with our experienced team members today! With our flexible scheduling, we can have your system up and running in no time. Claim your appointment on our schedule now and experience the joys of owning a ductless system today!Contact our team in Portland to schedule your appointment now: (503) 598-0966