Furnace Installation | Portland, OR
GET YOUR HOME WINTER-READY TODAY
18 months no interest
SPECIAL FINANCING NOW AVAILABLE
Free In-Home Estimates
FAST SAME DAY SERVICE
CALL NOW
1. Please fill out the form to arrange a suitable time for your service appointment.
2. You can expect to receive an email verifying the specifics of your appointment.
3. We'll send you a notification before the technician arrives.
"You Guys are the greatest! we really like your style, workmanship, and professionalism. I would recommend Integrity Air to anybody who wants excellent service. Thanks! We would not hesitate to have any future work done by you guys."
~M.C.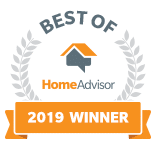 Complete System
(*Minimun purchase required, some exclusions may apply)
AC units
(*Minimun purchase required, some exclusions may apply)
Furnaces
(*Minimun purchase required, some exclusions may apply)
Mini Split SYstem
(*Minimun purchase required, some exclusions may apply)
Providing heating installation and maintenance to the Portland Metro and Vancouver Metro areas
PROUDLY PROVIDING FURNACE INSTALLATION IN THE PORTLAND METRO AREA
Integrity Air provides high-quality furnace installation in Portland, Oregon. With decades of combined experience among our crew, we guarantee long-lasting installs and replacements that exceed expectations. When you choose Integrity Air to help with your furnace installation in Portland, you can ensure your family stays warm all season long.
Our furnace installation services are always backed by warranties and customer guarantees. We know that a furnace is no small addition to your home and it must work properly and reliably. For a worry-free winter, trust Integrity Air with your furnace installation.
At Integrity Air, YOU are our priority. Whether you are a business owner or a homeowner, we work diligently to ensure your home or business is always the perfect temperature. Our experts are the best in the business and have years of experience performing furnace installation in Portland.
We take pride in being the go-to service for local businesses and homeowners. You will LOVE working with our team!
Schedule Furnace Installation in Portland Today: (503) 598-0966.
SIGNS YOU NEED A FURNACE INSTALLATION
There are several tell-tale signs to look for that indicate it is likely time for a new furnace. Be sure to ask us about furnace installation or repair if any of these signs apply to you:

Your Furnace is More than 15 Years Old.

 

Age isn't just a number when it comes to your furnace. If your furnace is 10-15 years old, it is time to consider a replacement. If you don't know how old your furnace is, one of our furnace installation experts can provide an estimate and recommendation for replacement.
Your Energy Bill has Increased

. If your monthly energy bills are increasing without your furnace usage changing much, this indicates your furnace is working overtime to compensate for lack of efficiency. An energy-efficient furnace installation will remedy the problem and keep your monthly energy costs low.



Rooms in Your Home Heat Unevenly

.

Your furnace should heat all the rooms in your home evenly. If there are major discrepancies in temperature from room to room, it is time to consider a furnace replacement.
Strange Noises are Coming from the Furnace

. Typically, your furnace should remain quiet. New or worsening noises such as bangs, scrapes, pops, or squeals should be checked out by one of our furnace installation experts ASAP.
Your Furnace is Rusted or Cracked

. Rust may indicate that the combustion gases inside of your furnace are not properly ventilated. Sometimes this problem can be remedied with a repair, but a new furnace installation may be recommended.  
Repairs are More Frequent

. Yearly maintenance is usually enough to keep your furnace in good shape, save for the occasional repair. If you find yourself scheduling furnace repairs more often than not, you can save a lot of money in the long run by upgrading to a new system. 
The Burner Flame is Yellow. If you notice the pilot light is yellow, give us a call. A yellow flame indicates that there is dirt on the burner, or the natural gas in the furnace is not mixing properly with the surrounding air. This imbalance can be dangerous and warrants a professional inspection from one of our furnace installation experts.
PREFERRED DEALER OF TRANE
At Integrity Air, we provide maintenance and repairs for any furnace system. Our preferred furnace installation brand is Trane.
As an Trane independent dealer, we offer Trane products that are high-quality and guaranteed to last. If you are looking for a top-quality furnace installation this year, trust Integrity Air and Trane. You will LOVE your new furnace!
Learn more over on our Trane.
SPECIAL FINANCING FOR FURNACE INSTALLATION | PORTLAND, OR
We know that times can be tough for all of us — especially financially. When it comes to a new furnace installation, waiting may not be an option. We help our customers keep their properties at the perfect temperature year after year, thanks to our special customer financing option.
With the Well Fargo Home Projects Credit Card, you can receive your furnace installation now, while making convenient payments over time. Ask us today about how you can take advantage of this special financing for your furnace installation in Portland or elsewhere in the metro area.
Learn more over on our Financing Page.
SCHEDULE FURNACE INSTALLATION IN PORTLAND TODAY
In any season, you can count on Integrity Air. Whether you need an emergency furnace replacement in the middle of Winter, or want to get a head start and install a new system before the Fall, we've got you covered!
When you choose Integrity Air, we recommend the best system for your lifestyle, budget, and needs. We never try to hassle you into unwanted services or upsell you to raise your final bill. Our team delivers exactly what you need, when you need it most!
In addition to furnace installation in Portland for homeowners and businesses, we also offer the following services:
AC Installation & Repair
New Construction Services
HVAC Maintenance
For every system, in any season, we are here to help! Don't trust just any furnace installation service in Portland; work with a team you know you can trust from the start. But don't just take our word for it. Check out what one of our clients had to say over on our Google Reviews Page:
"Integrity Air has treated us very well. We have an old gas furnace and they came and cleaned the entire thing while doing a check up. We also had them back to clean all of the vents. They followed COVID-19 precautions and treated our home so nicely — no banging around or making a mess. What we appreciated most was the time they took to answer our questions."
-Jess C's 5-Star Review
We have over 200 5-star reviews on our Google Reviews Page from customers just like you that sought and found Integrity Air. We aim to exceed your expectations and look forward to serving you!
Schedule Your Furnace Installation in Portland Today: (503) 598-0966.